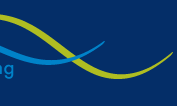 Swim like you've never swum before
Experience the Shaw Method of Swimming
Not everybody can, or wants to become an Olympic swimmer, but millions of people now appreciate the health benefits and feeling of wellbeing which comes with just being in the water. Whether you aspire to swim 5 metres or 5 miles with greater ease, our approach is the same and is suitable for beginners to advanced swimmers.
The Shaw Method breaks down the strokes into their smaller parts so swimmers practise the subtlest of movements, increasing body awareness, balance and feel for the water.
We give small group and individual swimming lessons in Brighton and the surrounding areas. We've got a sense of humour and we really enjoy teaching so if you like what you see here, get in touch.